Onboard Delivery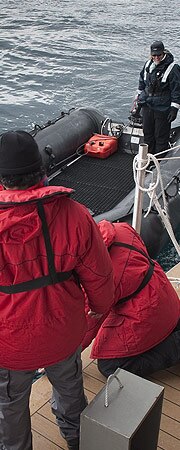 A convenient shipping option offered for purchases on this website. The Onboard Delivery option will appear at check out for all orders placed before the "order by" date.
For a list of applicable sailings, "order by" dates, and fees, please see our Quick Reference Guide.
Place your order before the "order by" date and select "ONBOARD DELIVERY" at check out
No hidden fees! The Onboard Delivery fee includes shipping, handling and customs clearance.
Onboard Delivery is not possible after the "order by" date
Your order will be delivered to your suite
Other worldwide shipping methods (e.g. to your home) are also available. Shipping costs are based on your location, the method you choose and the value of your order. Please see Shipping Rates and Services for details.
Cancellation Policy
Orders cancelled before the "order by" date: Full refund
Orders cancelled after the "order by" date: We are obliged to charge the onboard shipping fee equivalent, which will be deducted from the order credit to cover the cost of shipping, customs clearance etc. to get the package from the ship back to our warehouse in the U.S.