Meet the Experts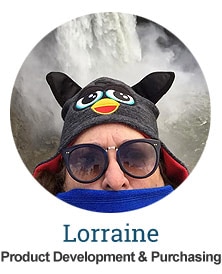 Lorraine Betts Product Development & Purchasing

Kenyan born, Betts earliest memory of "gearing up" was of preparing to climb Mount Kilimanjaro with her father as a young girl. Lorraine later explored the world as a zodiac driver in the polar regions and as a cruise director in the tropics for over a decade. Her first, of 62, Antarctic expedition was in 1983.

In 1991, Lorraine founded her first on-board retail company. Over the past two decades she has used her extensive expedition experience and design and manufacturing knowledge to outfit expedition cruise staff, deck crew and passengers with destination-specific gear.

Environmental stewardship ranks highly on Lorraine's priority list. As part of her ongoing commitment, she works with One Percent for the Planet and has forged relationships with conservation groups.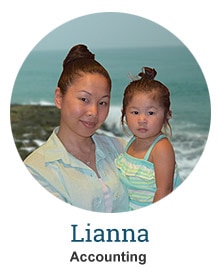 Lianna Ly Accounting

Our financial and spreadsheet wizard, Liana has been with Ship to Shore Traveler for over a decade and enjoys the fun, flexible atmosphere. An active outdoor enthusiast, Lianna enjoys snowboarding and exploring the beautiful Pacific Northwest. She is a graduate of the University of Washington with a degree in South East Asian studies and has returned to her parents home country, Cambodia, over six times.
Annie Woodward Marketing & Web Development

A lifelong world traveler, Annie hails from Australia and her relationship with Ship to Shore Traveler spans over a decade. Annie manages the online operations and marketing of Ship to Shore Traveler. She has explored all seven continents. Tropical Bali and the polar regions, Antarctica and the North Pole, are dearest to her heart.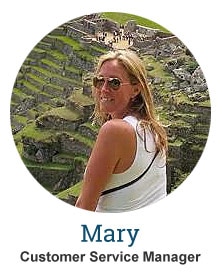 Mary Bergan Customer Service Manager

Mary started working in the Adventure Travel industry in 1998 where she got bitten by the "travel bug" after her first trip to the Federated States of Micronesia. In all, she has traveled to six continents including Antarctica and hopes to complete her seventh continent to Africa soon. Mary is incredibly excited to be part of the Ship to Shore Traveler team and to help others plan and get properly outfitted for their own adventures of a lifetime.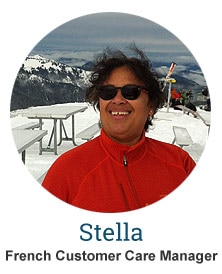 Stella Sandapin French Customer Care Manager

After managing two of Ship To Shore Traveler's expedition ship shops, Stella Sandapin brings an obvious aplomb at handling orders and an expert knowledge of global destinations. Stellas warmth and familiarity with numerous adventure cruise companies consolidated our decision to welcome her to our team. Stella also serves as co-coordinator for private jet charters for a worldwide affiliate. She commutes to work by bus, raising our green quotient.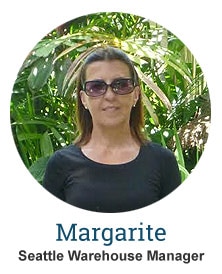 Margarite Mydlarczyk Seattle Warehouse Manager

Margarite served as Ship to Shore Traveler's first employee and remains with us today. Margarite has packed more boxes and duffles than any other Ship to Shore Traveler employee. Margarite has also worked on board our unique expedition ships shops as a manager and a staff assistant. Her adventurous spirit has taken her to the Amazon, Antarctica and the Arctic. Margarite has worked in our distribution warehouse since 1991 and continues to manage the Seattle warehouse.
Lay Khauv Gear Customization Expert

Lay first began working for Ship to Shore Traveler in 2001, sewing flight bags and patches. Lei continues to perfect our custom adjustments to expedition gear and keeps our Seattle based office and warehouse a model of polished efficiency. She is the proud mother of Lianna and an integral part of the Ship to Shore Traveler family.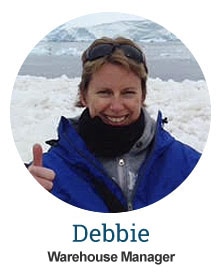 Debbie Smit Warehouse Manager

Debbie was born and raised in Cape Town, South Africa. Seven is a significant number in her life: she traveled the world onboard a cruise ship for seven years and has visited all seven continents… Her travel background, combined with superb organizational skills and easy-going nature makes her a perfect match for our team.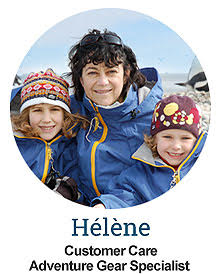 Hélène Frichot Customer Care/Adventure Gear Specialist

A native of the Seychelles Islands, Hélène earned her sea legs clocking dozens of Drake Passage crossings. She counts her highlights as reaching the North Pole and circumnavigating Antarctica on a nuclear icebreaker. However, being an islander at heart the hot climates of the islands of the Indian Ocean and the South Pacific remain a favorite. Hélène draws from her years of experience working on expedition ships to remote areas to offer valuable tips and recommendations to guests on how to gear up for their adventures.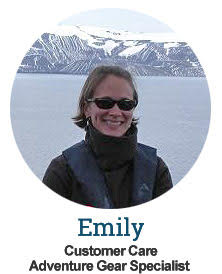 Emily Smith Customer Care/Adventure Gear Specialist

Emily began her travels at age of nine, when she and her family explored the United States on a month-long camping trip. Since then she has backpacked around the world exploring six continents and 23 countries, visited Antarctica where she experienced nearly all that the "White Continent" has to offer, including the polar plunge. And, more recently, explored the Galápagos Islands and Ecuadorian Amazon. Emily has a true passion for the outdoors and travel, and is both proud and excited to be able to assist in outfitting others for travel to many of the same venues she has enjoyed.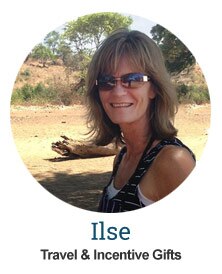 Ilse de Villiers Curated Travel & Incentive Gifts

Ilse was born in Namibia, grew up in South Africa and moved with her husband to Seattle where they raised their sons. She has a background in product development, and co-started a company to accelerate the market for producers around the world. She curates our portfolio of travel gifts and incentives, focusing on sustainability. A lover of travel and nature, her favorite experience is still the sounds and smell of the African bush.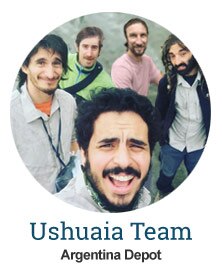 Ushuaia Team Argentina Depot

During Antarctic season our Ushuaia team (left to right Matias, Nicolás, Facundo, Juan and Ezequiel in front), ensure every rented pair of boots, pants, or poles arrives spotlessly clean in your stateroom aboard the ship before you arrive. In their free time, the team enjoys hiking, mountain climbing, and traveling South America and around the globe, stress-testing our gear.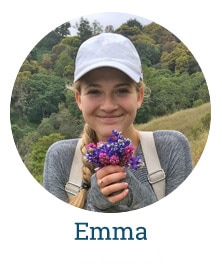 Emma Dubery Head Gopher

Emma was born and raised in Seattle. She has been testing gear all her life, starting as a toddler when her mom dressed her in the latest expedition gear for infants during their visit to Antarctica. Emma has explored six continents (just missing Australia). She is pursuing an Art history major at Scripps College in California when she is not working in the capacity of Head Gopher at Ship to Shore Traveler.
Miss Meiling Office Head Honcho

Paid in treats, Miss Mei never misses a day at work. Our canine companion does what dogs do best: waits for the UPS Driver. After seven years with Ship to Shore Traveler, she is on a first name basis with Lay, our Gear Customization Expert, Paul from FEDEX, and Tim the Postman. Miss Mei spends her weekends at Washington's picturesque Lake Entiat.